2023 Honda Civic Type R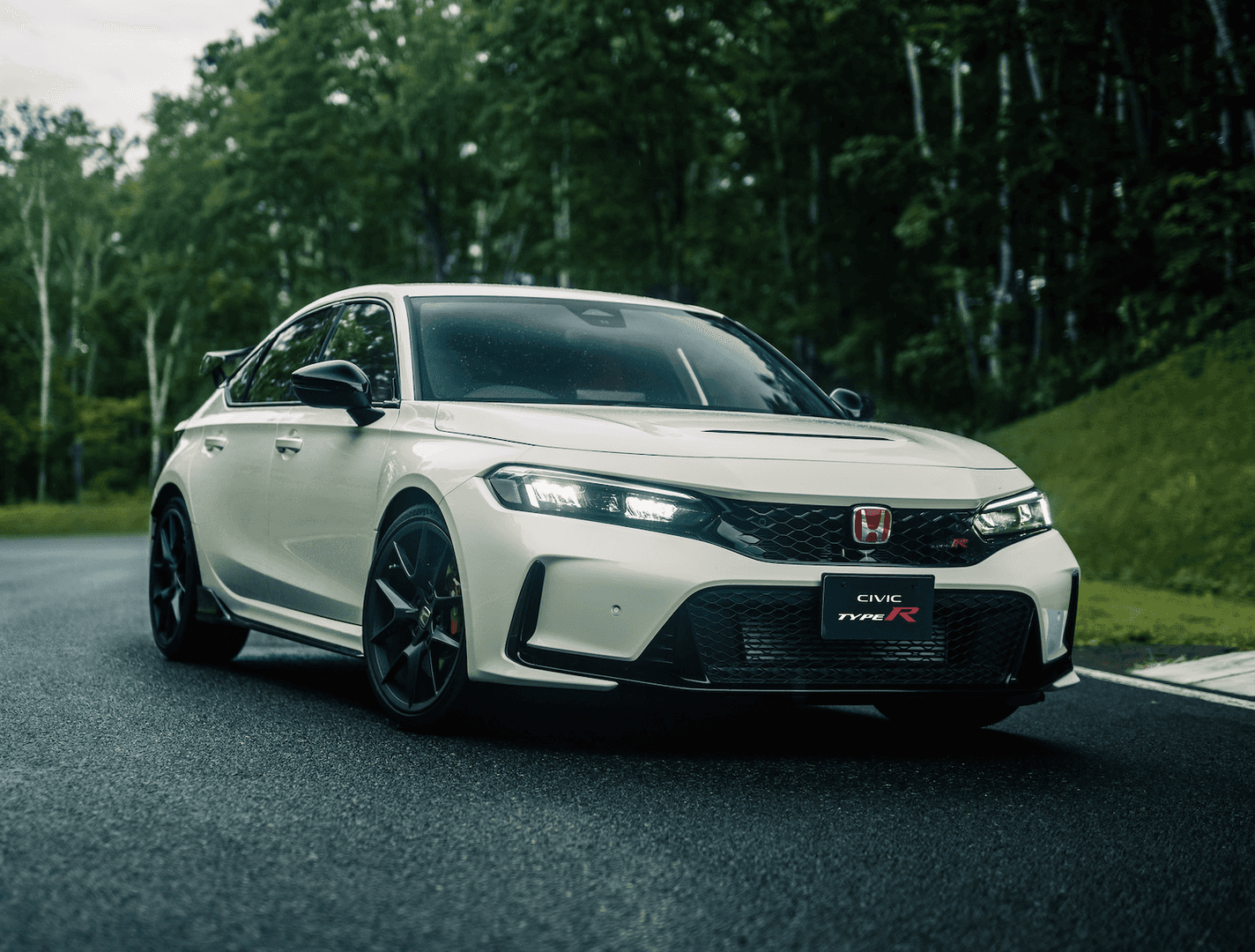 Overview
There's no denying the well-deserved popularity of the Honda Civic, but some drivers crave more on the performance end of things. The Civic Type R provides the answer: it has the same practicality and features of the conventional Civic Sedan, but with a power boost and other track-inspired attributes that make it the answer for those adrenaline seekers. Now, those driving enthusiasts are excited that the Civic Type R is back redesigned for 2023 after proving itself on Germany's fabled Nürburgring track. It also recently set the record for front-drive production cars at Japan's Suzuka Circuit, home of the 2022 Formula 1 Honda Japanese Grand Prix.
It's worth noting that 2023 will be a special year for Honda, marking both the 50th anniversary of the Civic model and the 30th anniversary of the Type R designation (although it was first used on the related Acura lineup). Honda is keeping some of the details under wraps until closer to the release date, but for now, here's what we know about the upcoming 2023 Honda Civic Type R.
Performance Specs
The exciting powertrain in the 2023 Civic Type R will be a turbocharged 2.0-liter four-cylinder engine with a rev-matching six-speed manual transmission. This is a car for those who truly relish driving, and – as always – there will not be an automatic transmission available. Although the exact output figures have not been revealed, Honda promises that this will be the most powerful Type R yet, meaning that it'll surpass the 2021 model's 306 horsepower and 295 lb.-ft. of torque.
Appearance Upgrades
Aesthetic changes are a part of every redesign, and the '23 Civic Type R will definitely look refreshed. Like other newly redesigned Honda models, it'll sport a honeycomb-mesh grille. Along with that, there will be a more prominent front bumper, larger fender grilles and flares, and side sills for optimal airflow – plus, the body is more aerodynamic with wider rear doors. In back, look for a fresh spoiler design and new bumper shape, plus a triple-pipe exhaust and new diffuser. The wheels have been engineered to take off a little weight, and the tires will be wider. The paint colors offered will be Championship White, Boost Blue, Crystal Black Pearl, Rallye Red, and Sonic Grey Pearl.
Cockpit Makeover
Inside, the 2023 Honda Civic Type R will be a bit more user-friendly and refined. The honeycomb treatment carries over to the dash, and the low-slippage faux-suede seats – in red as expected – will not only catch the eye but will convey an essence of speed and competition. For instrumentation, the driver will have the debuting +R driving meter (featuring a gear position indicator, a graphic rpm display, and rev indicator lights) and a lower multi-information display showing other critical vehicle information. Honda will also put in its LogR performance data logger to display real-time mechanical data and responses to driver input. It also has a stopwatch for recording lap times and enables video recording and sharing.